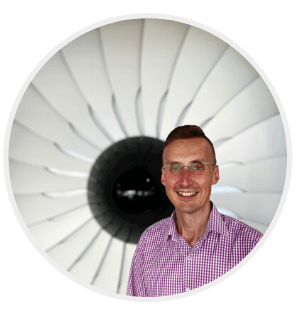 How This Aviation Professional Switched Industries and Got Noticed For High Performance – in 2 Weeks
Aviation, tourism, hospitality...
They have all taken a hit in recent times.
But before that was even a problem the aviation industry was going through an overhaul and for the first time, Kurt found himself staring down the barrel of a redundancy.
Having weathered many industry challenges over the years, nothing quite prepares you for the first time your boss says "bye-bye".

Kurt is a customer service leader who is a go-getter. Someone who is driven to ensure his team delivers the best service possible and improve customer experience.
He had been working with Virgin Australia since 2004  and helped launch a batch of new programs along with supporting continuous change.
When we first connected, Kurt's resume was good. It was well laid out, reasonably easy to follow and included his achievements. But he wanted it to be even better. He also wanted to take advantage of package Virgin Australia offered him through Career Money Life.
So, he signed up for my On To Success service and elevated his personal brand offline and online.
Strategies that had the biggest impact on Kurt
Kurt didn't just throw me a few extra facts about his background and have me rely solely on the info in his resume to create his personal brand.
He went all in!
Looking back here is how he approached his project:
Knowing his target job 
Kurt was laser focussed on the type of job he wanted. He was too niched in aviation and wanted to leverage his customer service and management background in a new industry. Kurt was realistic about the job market and the types of roles he could apply for, but ones that would broaden his skills and elevate his career.
Completed a deep dive into his career history
He invested time in answering the personalised questionnaire which matched his job search goals. This ensured his new marketing tools would speak to the right employers.
Toned down industry language 
Kurt's original resume had too many terms and phrases that are unique to the aviation industry. Since he was transitioning away, mainstream wording was used to help mirror him to his target role.
Prizing quality content over pretty graphic design 
Initially, Kurt was worried about using a standard Microsoft Word document. Why? Well, cos the other cool kids had colour and graphic design. But, those things mean nothing if an ATS can't read your resume or your content doesn't sell you.
Investing in LinkedIn 
Kurt followed instructions to elevate his LinkedIn profile. Not simply copy/pasting his new content but adding a fresh background image and social proofing with recommendations and endorsements.
What happened next? I'll let Kurt tell you…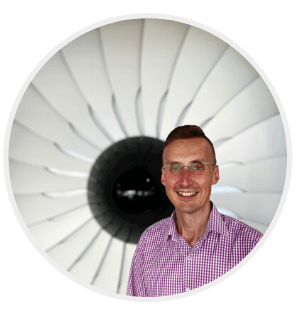 Kurt Mansell-Lim
@Kurt-Mansell-Lim
I feel very fortunate to have secured the role I'm in. Unexpectedly, I'm rubbing shoulders with some senior leadership figures (equivalent to my credentials) that I otherwise wouldn't have for years. Plus, I've become noticed as a high performer above others within the first two weeks of operation.
Before

Kurt Resume

After
**Personal or commercially sensitive information has been omitted to protect confidentiality.**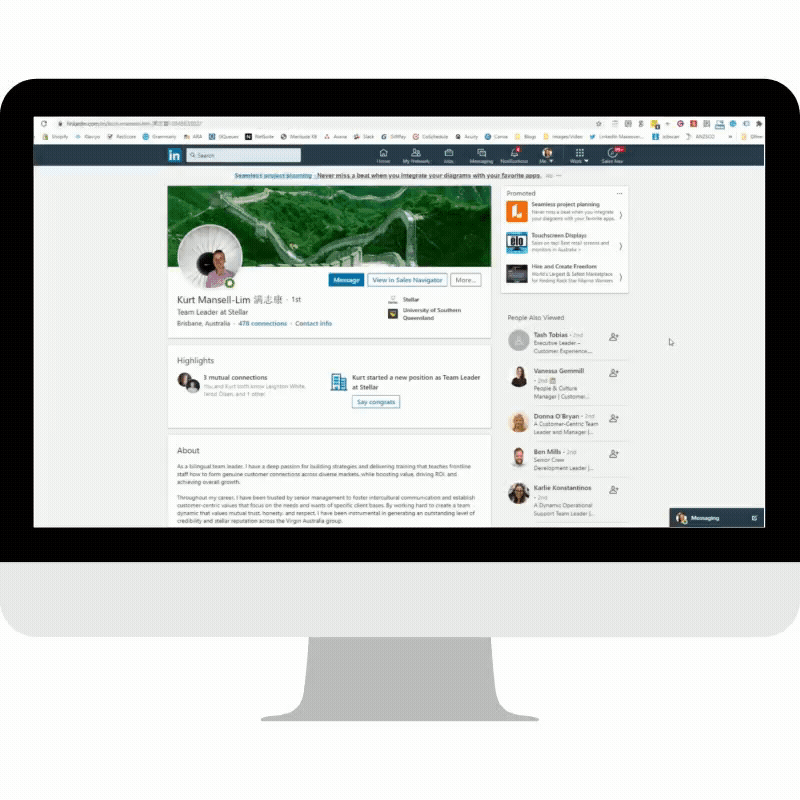 Want your brand to perform like this?