Fridayd: A New Innovative Job Search Tool For Job Seekers
Fridayd: New Job Search Tool
According to a Neilsen study, job seekers spend an average of 13 hours a week looking for a job – that's almost 2 days!
But it's not surprising really when you think about what goes into the typical job search and application process. Below are some of the main functions or tasks undertaken as part of the overall job search: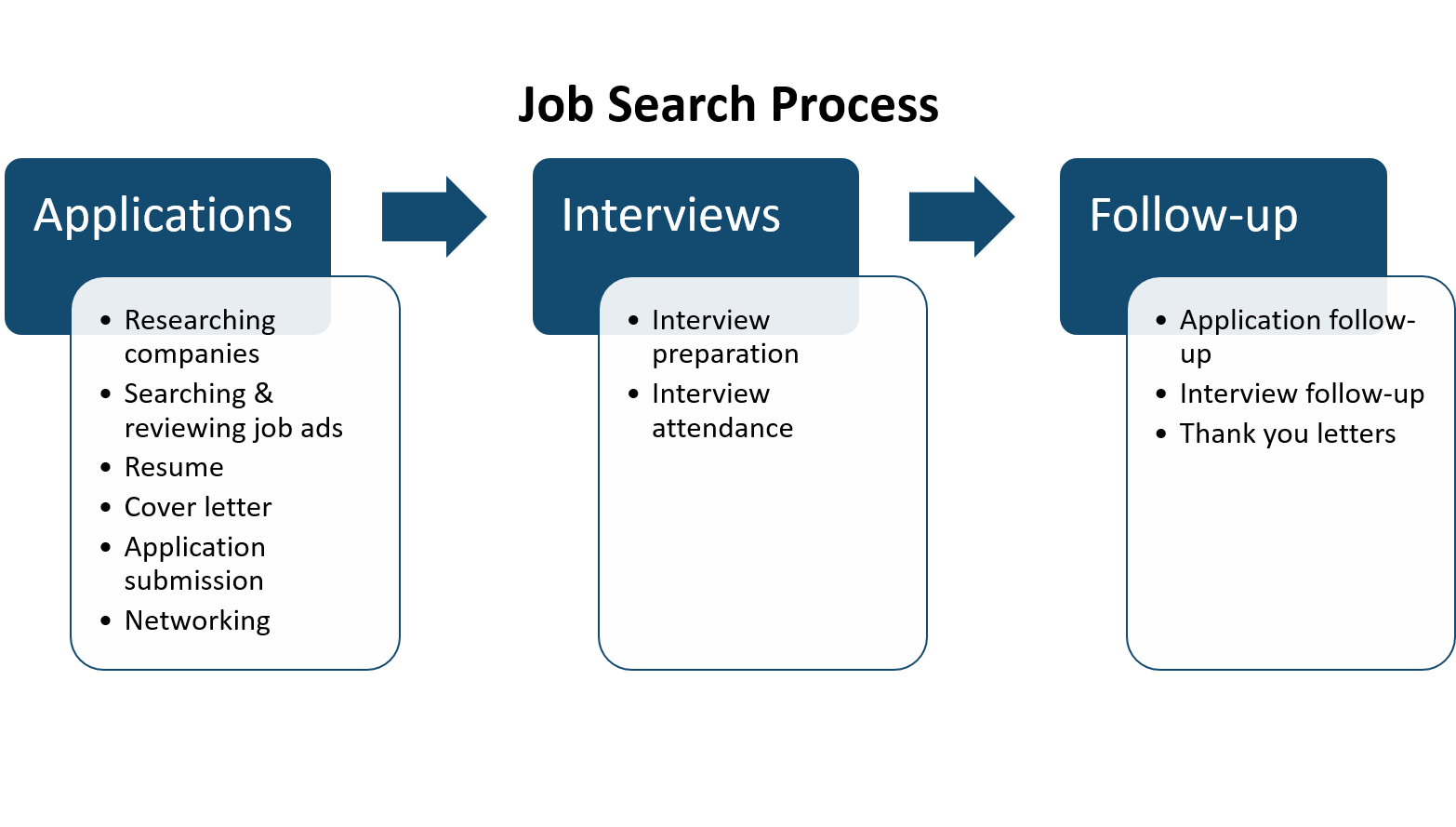 As you can see there is a lot of moving parts, time and management that go into conducting a solid job search. In addition, there is a hassle of keeping records of all of your applications, notes, passwords and details.
The team at Fridayd developed a new job search tool to help job seekers conduct their job search and save on average 40 hours per month in job search time.
1. Self Job Tracker
Firstly, the platform offers a FREE account where you can keep a centralised record of all of your job search activities. Literally everything! Online and offline job search activities.
Here's what I love about the Self Job Tracker:
It's FREE!
You can be very detailed in the types of jobs you are looking for. This information is all input into your profile.
The platform will collate job ads from the job boards that you specify including the major ones like Indeed, Seek etc but also jobs from specific company websites you list.
Not only will it keep the job ads in one central place, but you get 1 email for all jobs that match the conditions you set.
Keep individual records of every job you apply for including: date applied, company, role, location, job ad link, job ID, status (ie: applied, interviewing, withdrawn etc), user id & passwords, comments.
Store multiple copies of your resume and cover letter in the database.
The option with the free account is you can then pay for individual applications to be lodged on your behalf if you don't have time. For the small price of $3 this could be worth it if the online application will take you more than a few minutes.
2. Job Seeker Virtual Assistant
At the core of their business is the Job Seeker Virtual Assistant. With this service your virtual assistant, you uncover the most relevant job postings, apply for the jobs you want, provide recommended networking connections and track all of your progress in the dashboard − without doing these tedious, time-consuming tasks yourself!
This service is handy for those job seekers who:
Are short on time
Need help filling out their applications
Don't have consistent access to the internet or PC (ie: those on mining sites)
Having a virtual assistant does away with the monotonous do-it-yourself chores of repetitively uploading resumes and endlessly completing applications.
It's basically a do-it-for-me solution and is suitable for seasoned professionals or recent graduates designed to provide a more streamlined and successful job search experience.
Job Curation
In addition to having a virtual assistant apply for jobs on your behalf, they will also curate job opportunities based on specific feedback you provide. They use a combination of technology and human touch to produce better results.
What Fridayd is not
They are not recruiters or resume blasters. In addition, they are not a solution that imports and distorts your information or social media profile into a text-only file. The team use your uploaded resumes to complete applications to so recruiters' and hiring managers see an impressive professional image.
See it in action
Theresa Lawrence – Chief Marketing and Customer Officer has put together a demonstration video so you can see the platform in action.
Get Started
Click on the logo below to head straight to the job search tool where you can take advantage of a no-risk, no-cost 14-day free trial. Plus, if you select the premium plan with the most benefits, you'll get a 10% discount.