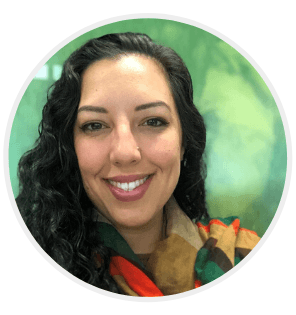 How This Change Delivery Manager Landed Her Next Role Within A Short Time-Frame
I was working through my business strategy with a coach when I was asked the question: "What do you want to be known for?"
It took me by surprise and a few minutes to clearly define the answer: "Helping professionals to succeed in landing their next role" I said.
I know, I know. Cheesy, but true. Plus, it makes for a great intro! 😬
And here's the reality, I'm a job search evangelist who's helped fellow professionals use their brand to do just that….land their next role.
And I want to continue spilling the beans on how — to do it.
I get good news from clients all the time.
Vanessa Marek is one of those stories. She is a change management professional within financial services.
She didn't really have a strategy to her existing resume when she signed up for my Moving Forward package.
That changed quickly because time was of the essence. A new job came up, out of the blue and she wanted it!
Her success strategies...
Ok, so here are some of the strategies and best practices Vanessa found success with, and how you can follow suit 👇
1. Her resume design got a makeover:
Forget about not judging a book by its cover!
While graphic design doesn't help, a professionally formatted, age/profession appropriate design does.
When it comes to making a good first impression, the overall appearance is how someone decides you're worth reading about. One look at Vanessa's document and you know this isn't any old two-bit resume.
You know this woman means business!!
You also know…
That she is a change agent
She has extensive change experience and achievements
Creativity, strategy and innovation are part of her core brand
2. She became laser-focused on her future manager's needs – and less focused on having lots of content:
It's one of the most common mistakes I see in professionals make: getting too hung up on having lots of content.
How much content you have is only one measure of success. And it's not even the most important one.
What matters more than the amount of content is the quality of the content.
Instead of trying to stuff her resume with everything she had ever touched, she wanted concise content that added value and spoke to the employer. 
In Vanessa's case, this meant creating content specifically for a change manager dealing with large, complex projects. It's a niche, and that's exactly why Vanessa went after it – to elevate her brand.
"Staying consistent and speaking the employer's language" is how she has owned her niche and lands interviews.
3. She stuck with her niched content in her cover letter:
Vanessa didn't waffle on about her circumstances or dribble about how this position would be great for 'her' career. 
Because neither of those things her future employer will care about. 
One of the biggest changes to her job application was sticking to her niche. 
This helped:
Her potential employer understand what Vanessa is all about.
Give a reason to actually look at her application 
Make future cover letter creation easier (Vanessa isn't starting from ground zero every time she sits down to write an application).
Strengthened her brand as she was able to expand her cover letter easily and dive deeper into relevant experience, knowledge and skills.
The point is: Vanessa used the tools in her marketing tool belt together to get her to the next step.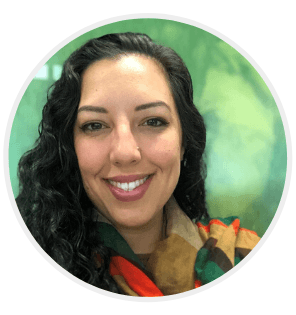 Vanessa Marek
@Vanessamarek
"I Got The Job!" We live in an outcome based society and my objective for using Lisa was to get an interview and ultimately get the job. The job I was applying for came out of the blue with a short deadline. Without a second thought, I rang Lisa. She was accommodating and helped me to revamp my resume and create an application letter. She was phenomenal in her knowledge, customer service and ability to succinctly and respectfully document my knowledge, skills and experience. I got the job thanks to Lisa's help and I will be recommending her to everyone I meet!
Before

Vanessa

After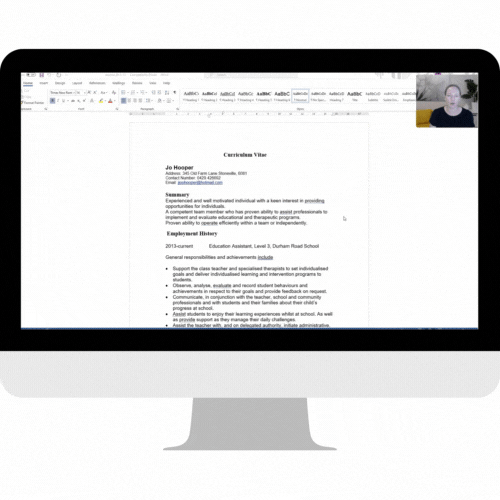 Want your resume to perform like this?
Follow Vanessa's lead and get your hands on my Moving Forward package which has helped hundreds of professionals in all kinds of different industries land their next role.
The best way to step into the On To Success? Sign up for my *FREE* resume review.
This free review is for professionals (working in all different industries), who want to learn if their resume is targeted, has relevant keywords, highlights your achievements and is inviting to read and more! Are you ready?


Ready For Your
Free
Resume Review?