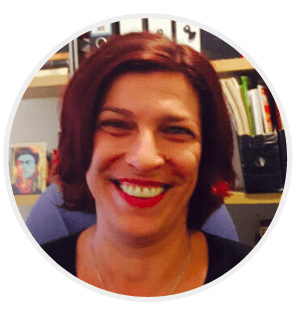 How This PhD Professional Got A 100% Application Success Rate
I was the lucky recipient of a beautiful email from Jasmina… as in I shed a tear.
Why? Because this single mum of one went from 6-months of slogging it out in her job search with ZERO interviews to achieving a 100% success rate on her applications.
When I got the email it had barely been a month since Jasmina had received a shiny new resume from yours truly.
But that message wasn't the first bit of happy news Jasmina had to share.
She also accepted one of the role's she had interviewed for and was on her way to a full-time career once again.
Jasmina's job search wasn't always so productive. In the early days, she was just winging it.
So what changed?
A light went off.
Jasmina like so many other professionals, took another look at her resume and thought "hmmmm, maybe I'm not selling myself correctly and need some help".
Bingo.
After Jasmin's resume project finalised with me, she was ready to put her brand back out there and allow her resume to be a interview-generating machine.
And it worked.
Jasmina's job search results weren't a surprise to me (because I'm a huge believer in the power of a strong personal brand and I've seen countless results).
But I was so pumped that they happened so quickly for her.
Keys to Jasmina's success...
1. She used her resume to make an authentic connection
One look at Jasmina's resume and you can tell she's someone who is invested within the community service sector. Her resume reveals authenticity and it allowed her to make a connection even through job board applications.
2. She stuck to a professional, logical format
Your resume is visual (duh), which means that readability and presentation matters. And not just one section, but your resume as a whole.
Before Jasmina decided to make her resume a priority, it was a bit dull. A few skills here, some random formatting there (you get the idea).
The content was ok. But if you didn't know Jasmina, your first glance wouldn't really tell you much about her vibe.
And that first 6-seconds is so important. It's like quickly flicking through a magazine in the grocery store checkout line. Scanning those pages is how you decide whether to buy it or not.
Fast forward and Jasmina's resume is now this beautifully organized work of art. Ok, I'm tooting my own horn here.
Defined theme – check
Chronological layout – check
Consistent formatting – check
But Jasmina's resume is more than just good looks. It visually communicates her level of professionalism. And that's huge for a future employer.
3. Her content is accomplishment based
Forget boring bullet points: Jasmina's resume goes deeper and talks about the value she brings. 
Back in her pre-strategy days, she would have copy and pasted the same information from one position to the next or simply her job description. 
If you don't give the reader the challenges you faced, actions you took, and results, what's the point?
Apart from each bullet point taking about her value, she now has achievements added to really amplify her personal brand.
And guess what? It worked.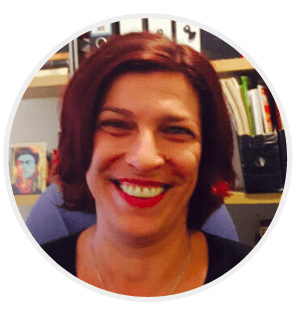 Jasmina Brankovich
@Jasminabrankovich
Huge thanks to Lisa Mahar whose services as a CV redeveloper extraordinairé produced some great results. I had my CV completely rewritten and two job applications achieved two interviews, of which one got the role. I owe you one Lisa!
Before

Jasmina's Project

After

Want your resume to perform like this?