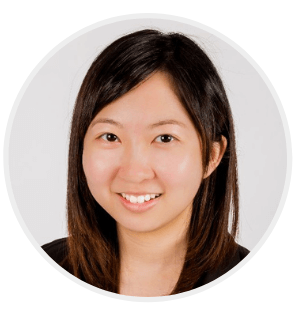 How This Commerce Graduate Landed An Analyst Role With A Big 4 Firm
Graduates are uniquely poised for career success.
Having a great resume, coupled with a powerful LinkedIn profile, means the potential to smash out a job search is HUGE.  Especially if you are a graduate in the 18-24 year age bracket.
Why? Because your unemployment rate is much higher. Generally, it's double the national average (or more).  So, a great personal brand online and offline is essential.
Having a great resume doesn't necessarily mean having lots of pages; it means having QUALITY content. You can have tons of success in getting interviews even with only 1 page. 
But this example isn't about page numbers.
It's about how a graduate purchased my Moving Forward resume package toward the end of her commerce degree. From there, she went on to land a role with one of the big 4 consulting firms – Deloitte.
(I'll let that sink in for a minute.)

And a year after joining Deloitte?
She landed a Fund Accountant role with one of the big 4 banks – CBA.
Read on to learn more about Josephine and how she seriously boosted her interview chances through a well written resume and going the extra mile during her degree.
1. She went all-in on her resume and cover letter.
Step one of her strategy.
Decide you're going to spend time creating great career documents. 
That's what Josephine did, and for good reason: a well written resume means you are 60% more likely to get read by recruiters. 
She made it as easy as possible for hiring managers to make their recruitment decision – by ensuring her resume and cover letter was optimized and chose to give them the love they deserve. 
2. She created a personal brand
Soon after starting her Moving Forward journey, Josephine realized she needed to build a personal brand. 
The quality of what you offer will get you pretty far, but let's be honest – there are more than a few Analysts in Sydney, where Josephine wanted to live. A strong personal brand will guarantee that people will notice and remember your offerings.
And – BONUS – this worked so well that Josephine actually ended up having one of the most casual graduate interviews with Deloitte ever!
3. She focused on building her skills
These days, it's not always about what you know that will get you there.
Josephine was active throughout her degree, completing internships, volunteering, working a paid job, and engaging with her desired industry.
✔ She entered competitions with major corporates.
✔ During term holiday's she completed internships.
✔ She became a student ambassador.
In essence, she gradually transformed into an Analyst during her degree – both in skill and knowledge.
Which not only built her brand but made her interviews a breeze because she had so many references, examples and more to draw from.
All of this has resulted in some impressive positions the minute her degree wrapped up. Like literally within a few weeks of touching down in Sydney from Perth.
Straight from Josephine...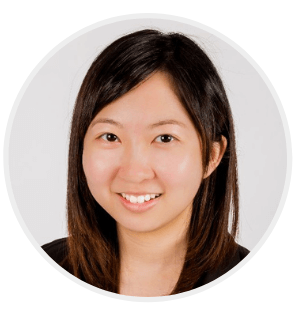 Josephine Fung
@Josephine
Surprisingly the interview wasn't what I expected at all, it wasn't that formal and didn't take an hour at all. I was told at the beginning of the interview that it will be around 45 minutes and was more of a follow up "second opportunity" for me to ask them questions.
Before

Josephine

After

Want your resume to perform like this?